Tight blue sky, nice sun and 4 degrees. So is "the weather" in Perticara on December 5th. That clear blue sky and that sun is recognizable for many guests. Those 4 degrees are not. And yet we think that our guests have thought last season: "it may be a little cooler" Okay, 4 degrees is a bit too much of a good one but temperatures around 35 degrees and more were pretty warm for many of us. Many records were broken during the beautiful warm summer of 2017.
But let's not complain, for that nice weather we went back to Italy and this has been the warmest and driest summer since 51 years. That nature is well able to recover itself we can see again. It looked like autumn in August with leaves falling from the trees and no green blade of grass anymore, in September everything became green again. What a few rain showers can not do. It is true that not all trees and plants have survived on the campsite but in October the lawn mower had to come out of the barn to mow the grass !!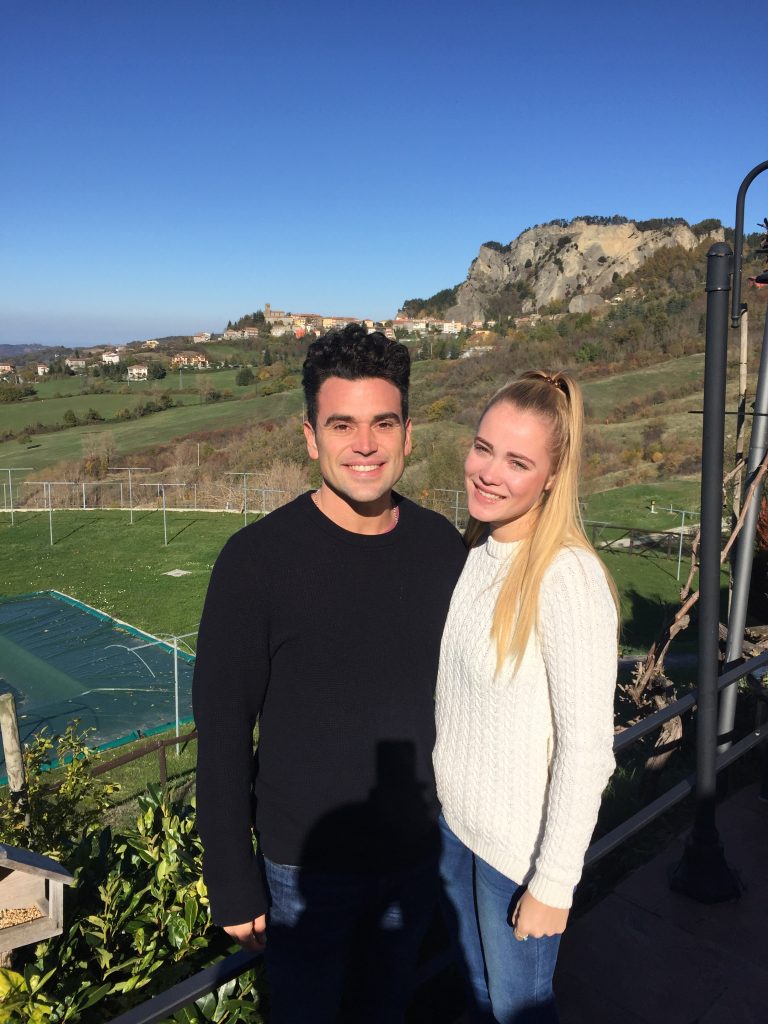 In short, we look back on a beautiful summer. The last summer of Linda and Pieter Bas who are back in the Netherlands. Their successors have already been presented via our Facebook page: Juul and Martin. Juul is as Dutch as possible, even though she has had little Dutch soil under her feet in recent years. Martin was born in Argentina but with Italian grandparents and Italian passport he feels at home here. In Ibiza they got to know each other and worked hard in tourism. That is not strange to them. But a four star resort is different as a campsite and that will be a challenge. All our Dutch guests are allowed to test their knowledge of the Italian language ….. In return our guests may improve Martin's Dutch. And Juul, let it slide!
We wish them a lot of fun and success with pulling the cart at the campsite. Of course we (Bert and Nel) are where it is needed and we look forward to the many encounters with our campers.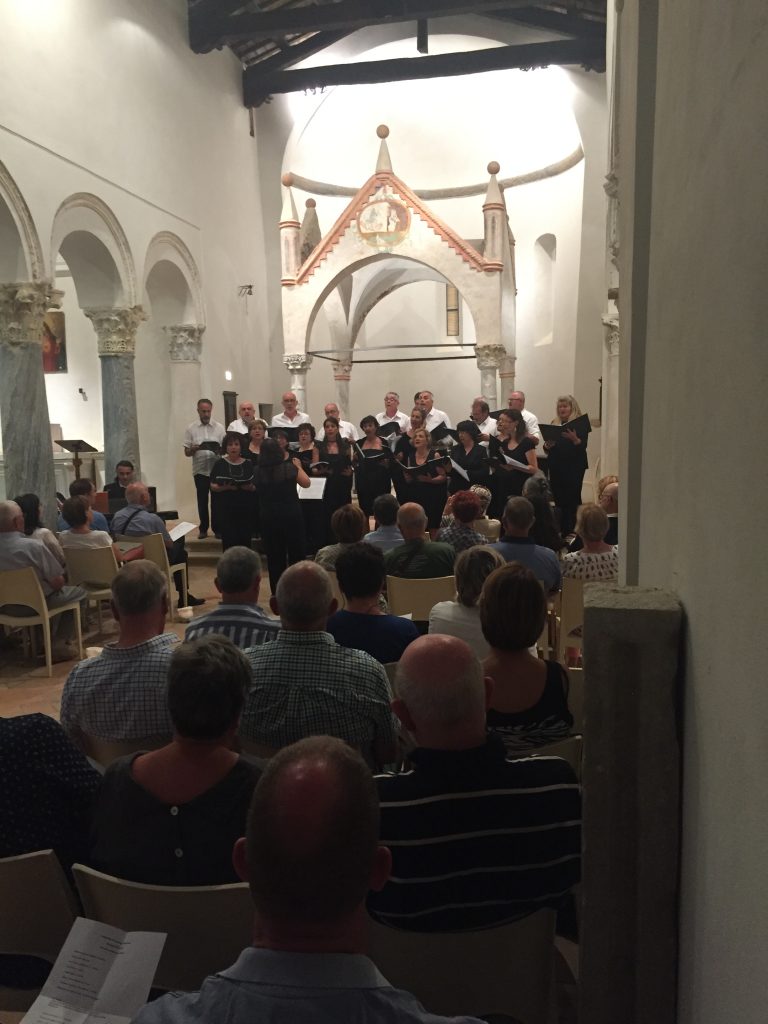 What remains is THAT what makes our campsite so special. With pleasure and repetition we think of the activities of the past year. The music performances in San Leo and the church in Monte Sorbo
The excursions to the mining museum, the beekeeper, our wine house Campo del Sole, "the cheese maker" of Perticara, the walks with barbecue as an encore, the bag factory of Montini ……. you name it.
For the children there were of course the football tournaments and the disco in the pool. Incidentally, it was a requirement of Juul and Martin that they will organize these themselves next season. That will be a spectacle !!
What do you do now in the winter is a frequently asked question. The answer is invariably ….. not much. Now, of course, that is not entirely true. Meanwhile, a lot of trees have been pruned, power poles have been replaced, places have been repaired, grass has been sown, everything that has been repaired has been repaired, the painting has been painted and renewed, new agreements have been made with suppliers etc. etc.
It is not long May 2018 yet we are looking forward to the new season. Besides Martin and Juul, Anna, Viviane, Giorgia and Lisa also return. An Italian atmosphere can not stop with all these beautiful people and we look forward to that.
We wish all our guests a great holiday in an unparalleled place in beautiful Italy !!